Marijuana Research Links

Link to Dr. Russo's Canabis Links page this site has great research links. Learn more than you know now about marijuana, visit this link.

The Washington State Medical Marijuana Act CHAPTER 69.51A RCW This is the law for Washington state, current as of 1999. So far the law has not changed despite law enforcements officials wanting a card system and registry like Oregon. I am always checking for changes in the law, and I will try to get a link up to the article talking about what the WSP would like to see.

The Oregon State Medical Marijuana Act CHAPTER 475--1999 edition This is the Oregon law current as of 1999. I have seen an article on the net about Oregon wanting to revise the law and make some changes to allow more for possession, I will try to get a link up soon to the article. As of yet though no changes have been made.

Ninth Circuit Court of Appeals This is the transcript from the highly controversial Ninth Circuit Court of Appeals, which fell on the side of medical marijuana users and their doctors. Effectivly stopping the DEA from going after doctors who recommend marijuana to their patients.

Assessing The Science Base This is a great report by the Institute of Medicine (IOM) proving that marijuana has medical value. I recommend anyone who wants the truth to read this.

Marijuana as Medicine This is the next report by the IOM.

Washington Hemp Education Network This site has some good research materials for anyone looking for knowledge. If ya scroll down there's a link for cheap ways to be an activist for medical marijuana.

Chronic Cannabis Use A report on the effects of chronic cannabis use. This report was developed about the 4 of the 7 surviving people who have been receiving marijuana from our government for the past 27 years.

Journal of Cannabis Therapeutics This is a report on the effects of smoke and oral cannabis, the Endocannabiniod system and therapeutic use of cannabis sativa.

Cannabis and Christ

Cannabis and the Christ: Jesus used Marijuana As doubtful as the following hypothesis might first seem to the reader, either Jesus used marijuana or he was not the Christ.

Did Jesus Do Dope?
In an effort to be fair and balanced (as FOX news would say). Here is an article from Jesus Journal.com were they give their opinion about the above link to the Cannabis Culture.com article "Cannabis and the Christ: Jesus used Marijuana". My own opinion is that Jesus did use marijuana for healing purposes, but read both and you decide..

Was there a whiff of cannabis about Jesus? This is another article about marijuana and Jesus. From The Sunday Times January 12, 2003.

For my friend in Florida

I met a person today from Florida who in many ways is like me. She has had several back surgeries and still lives in constant chronic pain. When our conversation turned to marijuana I was surprised to hear her (of the baby boomer generation) say she to uses marijuana for her pain. She asked me for info on Florida and here is what I found with a quick search.

UF Group Advocates Marijuana Use A new student organization working to be a recognized chapter of a national marijuana legalization group campaigned Monday on the Reitz Union Colonnade to recruit members.

NORML State By State Laws "Florida" This is a link to NORML's state by state laws page for Florida. It has several great articles about the state of Florida medical marijuana movement.

Florida Cannabis Action Network Florida Cannabis Action Network is an nonprofit organization devoted to the reform of all laws associated with marijuana. We provide legal referral, public education, activist training, first amendment support, press contacts, expert speakers, and motivation to the movement to change Florida and the Nation's marijuana laws.

Grow Info Links

Overgrow.com I recommend anyone who is (or) wants to grow marijuana to checkout this site. They have more information on growing marijuana than anyone else, with message boards and chat so you can ask a question and get an answer.

Home Grown This is a site that has some good tips on hydroponics.

Begginers Guide to Growing Medical Marijuana This is a link to somm-net's medical marijuana growing guide page.

Contact Information

If you have a link you would like to see added please Email me (or) if you have a question that I might be able to answer.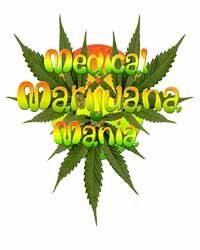 Medical Marijuana Links

Marijuana Policy Project(MPP) This is a link to MPP's page about H.R. 2233 States Rights to Medical Marijuana Act, a bill before the House of Represenatives as of May 22 2003.Here's MPP's Home page

2004 Grants Program amdinistered by the Marijuana Policy Project If you would like to apply for a grant to further the Medical Marijuana Movement in the US than check this out

thc-foundation This is the website for the clinic I was referred to. They are located in Portland OR, and they even help WA state residents with a qualifying condition, become a legal user of Medical Marijuana (503) 281-5100. This is another link for them.

Green Cross Patient Co-op This a Co-Op in Washington State. I have talked to them about making an appointment to meet and learn more about their services, however at this point transportation 250+ miles away, at this point remains a hurdle. The not-for-profit Green Cross Patient Co-Op (GCPC) is patterned after the nationwide network of buyer's clubs. GCPC will provide medicinal cannabis to PWA's, but its scope is not limited to AIDS. The GCPC is open to all that present a bona fide need for medicinal cannabis on the advice of their physician or other health care professionals.

The Oregon Medical Marijuana Coalition The Oregon Medical Marijuana Coalition consists of groups around Oregon involved with the Oregon Medical Marijuana Act (OMMA) who are joining together to help make it a success.Multi-threaded Intent In short, we need a space, which can accommodate many uses at once. We truly wish to become a full resource center to address the medical marijuana communities needs of more information, assistance with the OMMA process, and social support for those often isolated by disability and or pain.

Somm-net This is the home page for Southern Oregon Medical Marijuana Network. They have some good information, and will help people who have qualifying conditions in southern Oregon, register with the state and become a legal user of medical marijuana.

NORML Since its founding in 1970, NORML has provided a voice in the public policy debate for those Americans who oppose marijuana prohibition and favor an end to the practice of arresting marijuana smokers. A nonprofit public-interest advocacy group, NORML represents the interests of the tens of millions of Americans who smoke marijuana responsibly.

Cannabis News a great site for the latest cannabis news, I use this site daily to keep up with the mmj movement. Its got an archive of articles that I like to use for research.

Freedom to Exhale This is a link to freedomtoexhale.com's medical marijuana research page. On this page you can find great research links from congressional bills to reports about marijuana.

CannabisMD.com I like this site allot. Good for answering questions about medical marijuana, reports, chat, and you can fax congress to let you voice be heard.

Safe Access Now The lack of urgency in the media inspired Cannabis Action Network to spearhead a national campaign to educate both the media and public about the battle that is being waged on California's sick and elderly to deny access to the medication they need.

Common Sense for Drug Policy Is a non-profit 501(c)(3) organization with offices in Washington, DC; Lancaster, PA; and Los Angeles, CA, dedicated to expanding discussion on drug policy by resonating the voices of those raising questions about existing law and educating the public about alternatives to current policies.

W A M M Wo/Men's Alliance for Medical Marijuana is a great website for research. WAMM has been documenting the use of medical marijuana for young people with multiple behavior disorders. A report on this subject will come out shortly. They have been leading in the research of marijuana and pediatrics.

Green aid A website devoted to the Ed Rosenthal legal struggles. As most know Ed was convicted in January by a Federal court for growing medical marijuana, he's out now on bail pending appeal.
Welcome to George McMahon's Home Page Welcome to my home page. I am the 5th legal medical marijuana recipient in the United States. Since March of 1990, I have been receiving a monthly prescription for medical marijuana from the federal government. At the current time, there are only eight of us left.

Marijuana Chat Communities Links

M.M.M. Message Board Here you can find chat and post messages to communicate with like minded people.

OregonGreenFree This is an excellent forum for the medical marijuana community, find friends, information, and the point-of-view of others.

OrNORMAL Forum A good place to meet other like minded people, find information, and chat with friends.

Truestoners A great place to chat with like minded people.

Marihemp The marijuana and hemp network is another message board network that offer live chat and you can post questions and get answers. Despite the fact that my posting privileges have been for some reason suspended, I was able to post once, and received the answers I needed, and as a result I am now a legal user of marijuana.